HOMES FOR SALE IN TARTESSO IN BUCKEYE AZ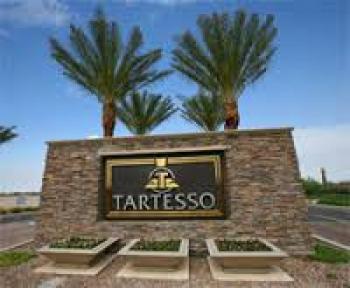 Looking for Tartesso homes For Sale? Then look no further than our website dedicated to
Tartesso Real Estate. See the homes or link below for particular homes for sale in Tartesso. When you get to our site you can find more information about schools and business's surrounding Tartesso community. You can also find Tartesso bank owned homes and short sales at our site. If you have any questions regarding the current Buckeye Arizona Real Estate market or any questions on individual Tartesso properties, than please call, email or submit a request for information, and we will get right back to you. We would love to assist you in your search for Buckeye real estate. We are your Buckeye Realtors for all homes in Buckeye Arizona.
In addition, if you are interested in seeing any wonderful homes for sale in Buckeye, Az, click on the links below and I would be happy to show you some homes. I am very knowledgeable in the Buckeye, AZ area.
Contact Colleen Truax at 623-363-5435.

Click here for all the results